Autumn Display
Fall is in the air and around The Gardens. Our Autumn display highlights the festive spirit of the season. As the leaves begin to change and the days become shorter, The Gardens are warmed by the rustic colours of the autumn's foliage.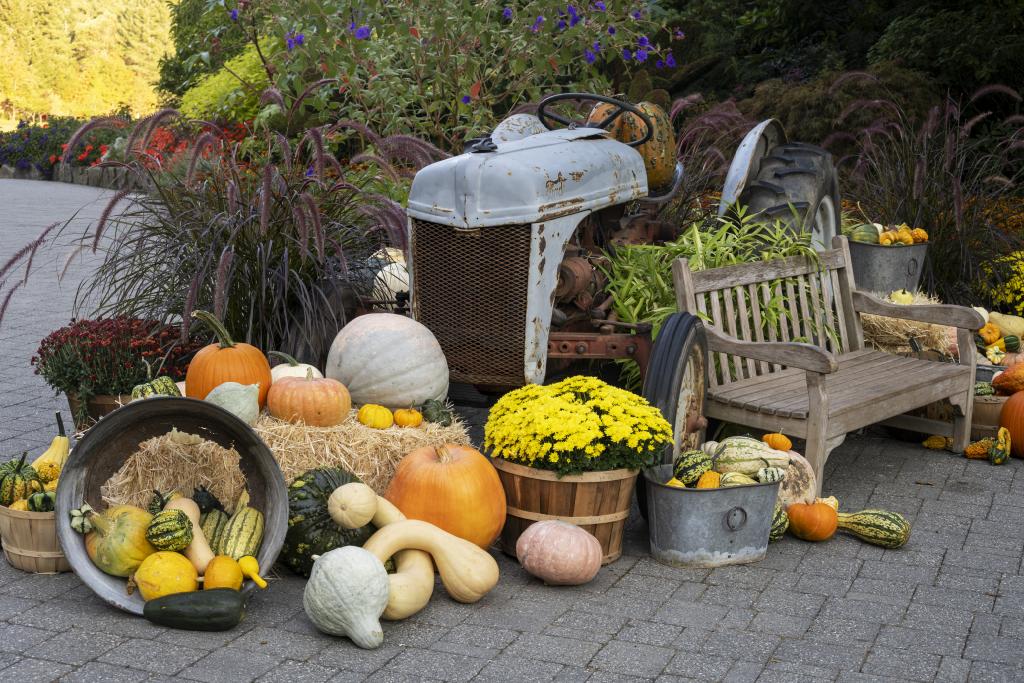 Our Gardening team pulls together seasonal plants to assemble these stunning displays. A selection of specialty pumpkins, gourds, ornamental peppers, and ornamental kale are incorporated to compliment the seasonal plants and create a photo-worthy festive scene.
A variety of pumpkins and gourds are grown on property behind the scenes in our compost pile. This process helps keep the weeds down while providing nutrients for the pumpkin and gourds to grow.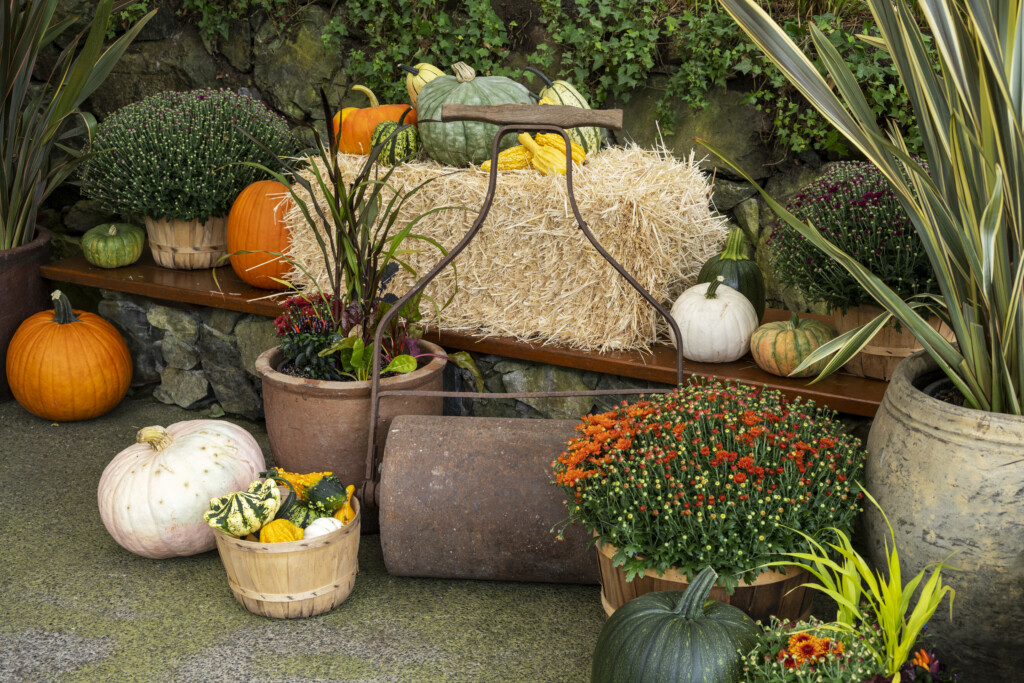 These displays showcase pumpkins and gourds of all different shapes, sizes, and colours, making each arrangement an eye-catching experience not to be missed.