Summer Garden Insights
By Brian Nixon, Horticultural Manager
Looking back at the spring, I would say this is one of the prettiest in recent memory. We were blessed with perfect growing conditions, resulting in a magnificent spring display. In previous years, we experienced Tulips and Daffodils that had gone over from very warm temperatures as early as Mother's Day. This year, we were fortunate as our Tulips and Daffodils continued to flower into early June. This allowed for a slow transition into our summer planting, a welcome change from what we sometimes are challenged with – a race to dig the Tulips and Daffodils out of the beds as quickly as we can before the foliage dies back and becomes unsightly.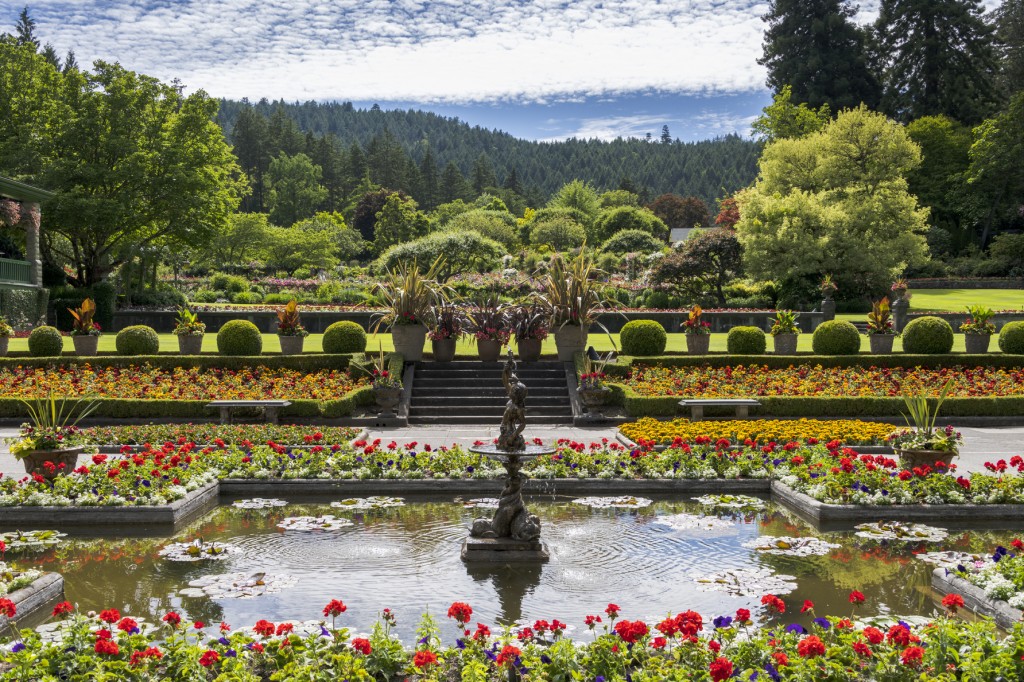 The Italian Garden
The transition to a summer garden does not happen on its own. To give you a glimpse of the work it takes to prepare for our summer display, tens of thousands of bulbs are dug out by hand, then, the annual beds are rototilled and replanted with summer annuals which have been grown from seed or rooted cuttings, in one of our 26 greenhouses. On average, our gardeners spend three weeks planting, while continuing to keep the grounds in immaculate shape. This is an enormous undertaking requiring plenty of planning and strenuous hands-on labour. All of these tasks are required to make for a wonderful, and very colourful, summer display to share with our visitors.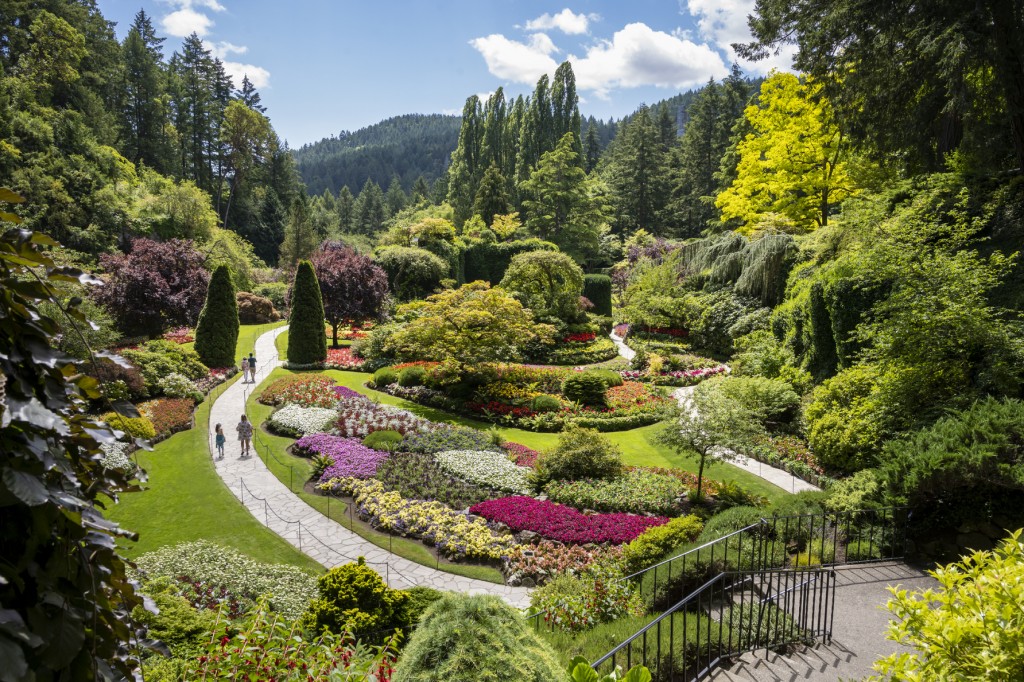 Summer in the Sunken Garden
Now that summer has arrived you can begin to appreciate the diversity the season brings to The Gardens. We grow over 900 varieties of plants for our summer display, providing an abundance of textures, colours, and interesting varieties. To get a better idea of what's blooming during each season, I suggest reading our blog entitled "What's in Bloom", with a detailed plant list updated every few weeks.
Everywhere you look there is something to catch your eye, from spectacular blooms to breathtaking views. We are fortunate with the location that Robert and Jennie Butchart chose to establish their limestone quarry. Who would have guessed that 116 years later, our natural surroundings are virtually unchanged? The Butchart Gardens is situated amongst some of the finest natural scenery, including ocean inlets and forested hillsides. This natural setting compliments our highly manicured garden and provides a picturesque backdrop.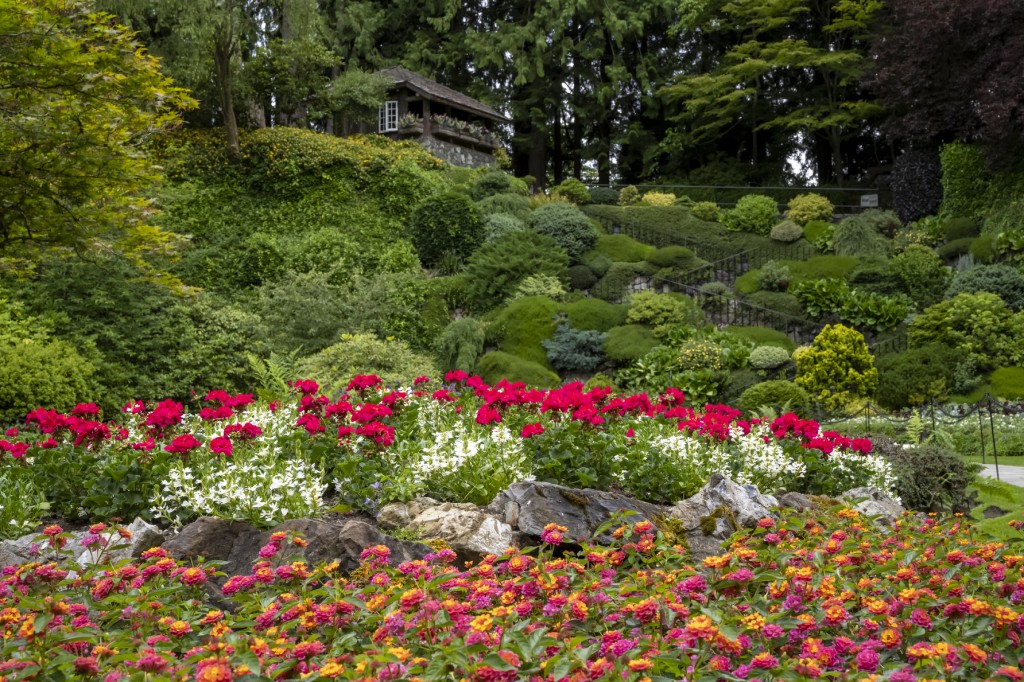 A lush green backdrop frames many areas of The Gardens
One area of The Gardens that seems to magically appear during summer is the Children's Pavilion. Here, you will find a variety of shaped topiaries, especially popular with our younger visitors. Some of the topiaries are on rooftops, while others blend into shrub borders. I'm always amazed with what you can create with plants, and these figures are a perfect example. Maintaining their perfect form requires detailed summer pruning to ensure they keep their form throughout the season.
The Japanese Garden provides a tranquil garden experience at a time of year when blooms and colour typically steal the show. This was our first formal garden, designed in 1906 by Mrs. Butchart, with guidance from the Japanese landscape artist, Isaburo Kishida. Here, you will find a canopy-covered garden, moss groundcover, along with streams, bridges and a beautiful ocean view of Butchart Cove, seen through the perfectly pruned "Moon Window" in the Thuja plicata (Western red cedar).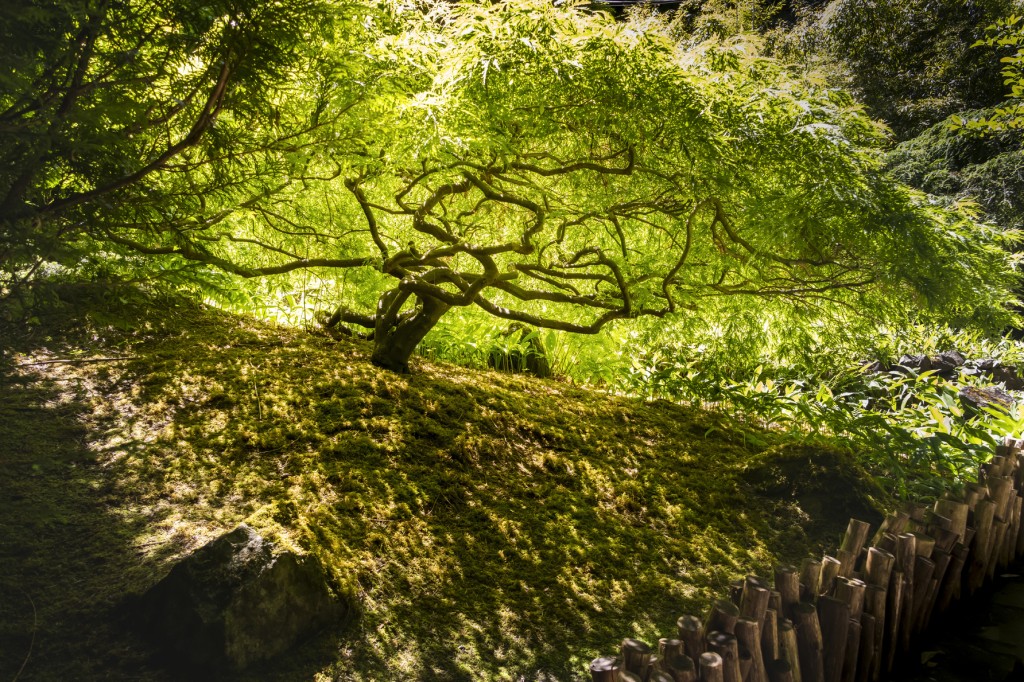 The Japanese Garden
When you enter this garden, you are greeted with – the Fagus sylvatica 'Purpurea' (European copper beech) trees. These trees are of particular importance to the history of The Butchart Gardens as they are the oldest cultivated trees on property. Located on either side of the Torii gate, they blend themselves graciously into our large collection of Japanese maples planted throughout the Japanese Garden. Not only are these trees beautiful to admire but they provide ample protection from the sun (along with our vast collection of Japanese maples). If you are visiting on a hot summer's day and require a reprieve from the sun, this may be the garden for you.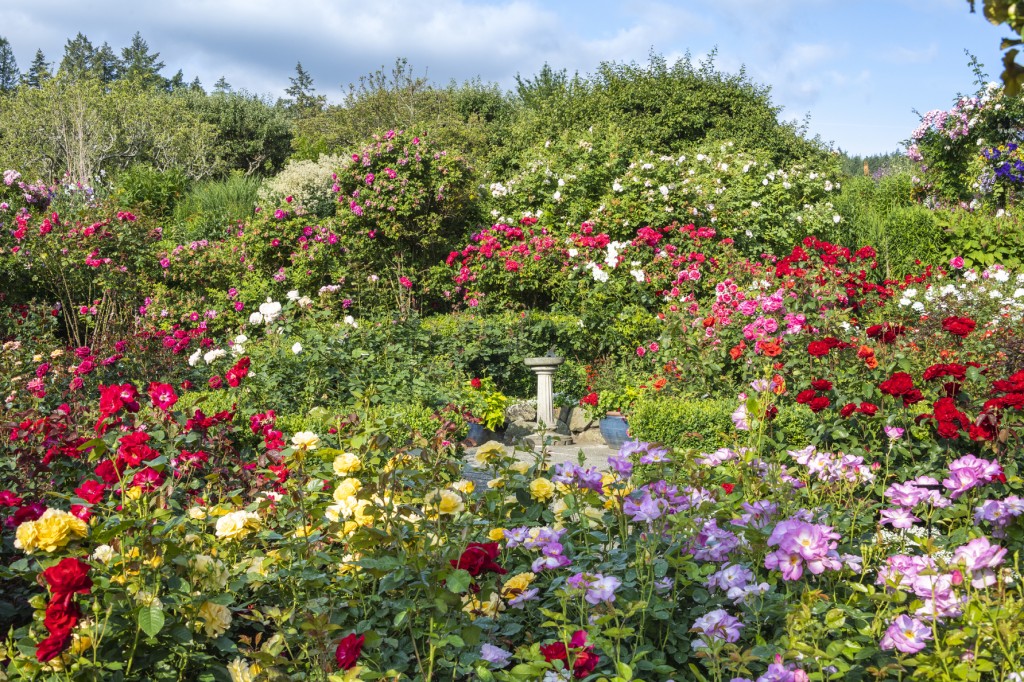 The Rose Garden
One garden that attracts much attention from our visitors in the summer months is the Rose Garden. Situated in the centre of the property, this is a must-see from mid-June through September. You will find 280 varieties of roses from all around the world, totaling over 2500 plants. This is the only garden on property where you will find labels identifying the plants. Built between 1929 – 1930, and once the site of a vegetable garden, you will not find another area of The Gardens with the density of colour and fragrance that the Rose Garden offers. Due to our cool and wet June, the first flush of roses this year was approximately two weeks later than normal, which may result in an extended bloom, giving visitors more time to enjoy.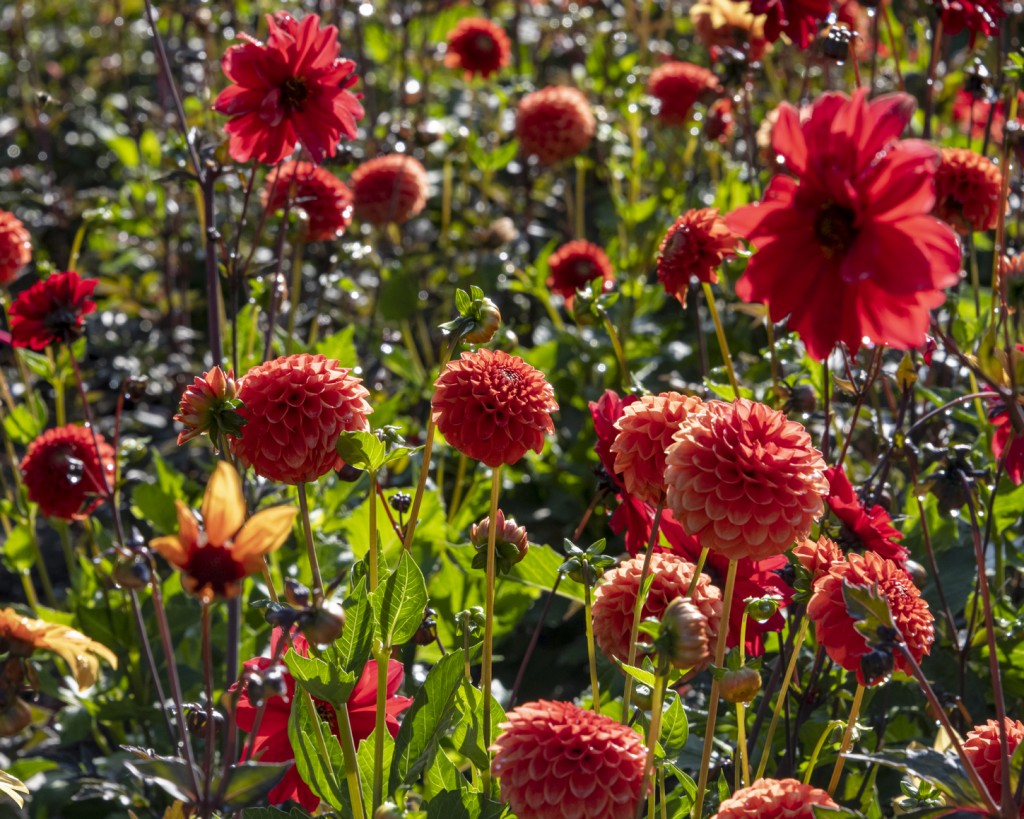 A small sample of the many Dahlias along the Dahlia Border
It has been a pleasure sharing a brief summary of our summer season with you. I hope you will have a chance to visit soon, and in the meantime, please continue to read our gardening blogs, and view the weekly photos to get a sense of the beauty of The Gardens. We look forward to welcoming you.